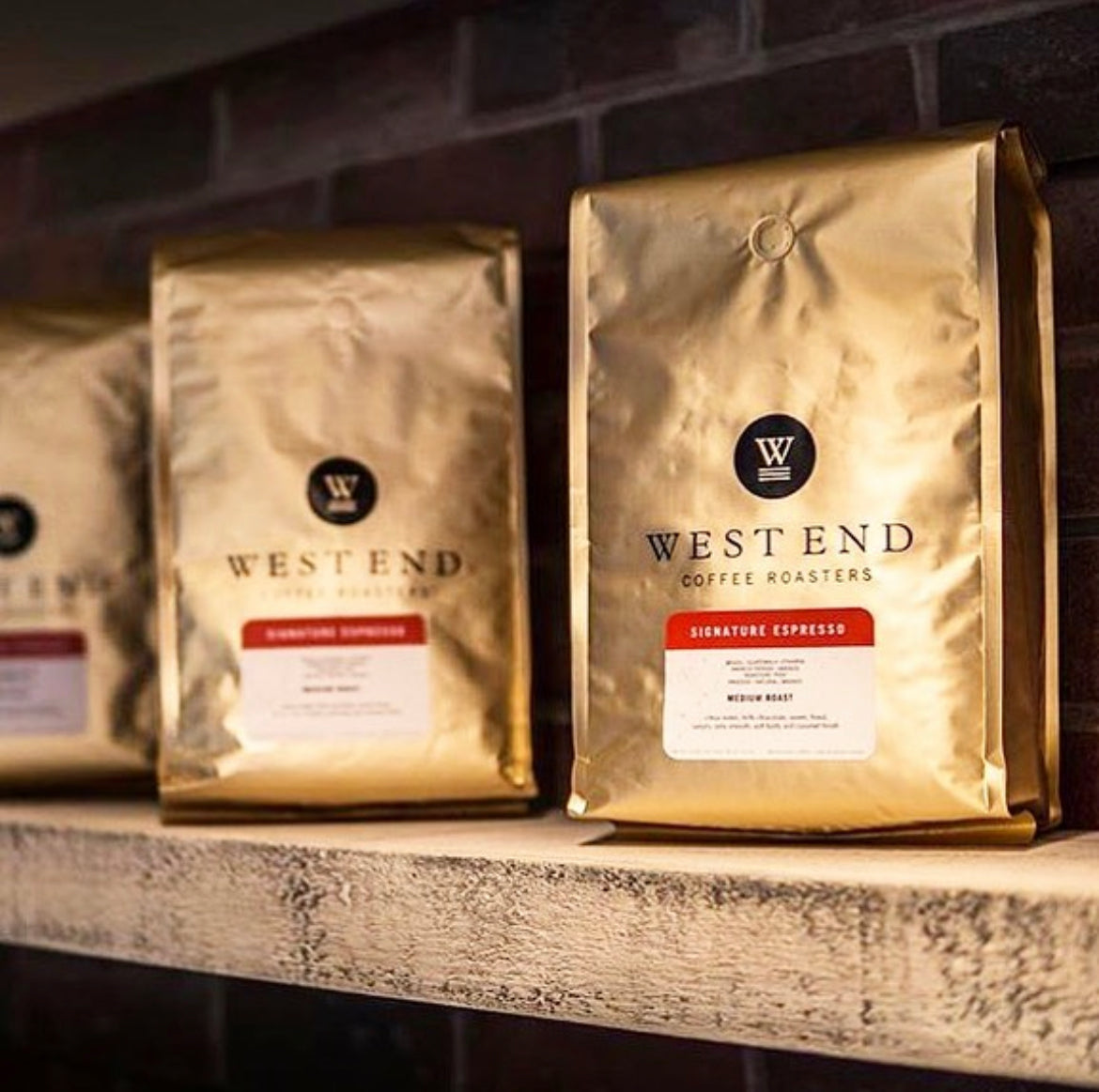 Wholesale
Welcome to our wholesale page for West End Coffee Roasters! We're excited to partner with you to bring high-quality coffee to your customers. Our beans are carefully selected from some of the best coffee-growing regions in the world, and we take great care in roasting them to perfection.
We offer a wide variety of beans to suit your needs, from single-origin to blends, and can customize roast profiles to your specifications. Our team is dedicated to providing excellent customer service and fast shipping times to ensure that your orders are always delivered fresh.
We believe that great coffee should be accessible to everyone, and we strive to make our wholesale prices competitive and affordable. Whether you're a small café or a large restaurant chain, we're here to help you succeed.
Get in touch with us today to learn more about our wholesale options and start offering delicious coffee to your customers!
Apply to Become a Wholesaler
FAQ
Do you have a minimum order quantity?

We don't, you can order as much or as little as you need. We're proud to be the wholesale coffee supplier for some of Vancouver's favorite restaurants and other establishments, some of who order only a couple of bags of coffee a week.
Do you supply coffee shops, cafes, offices, retailers or restaurants outside of Canada?

Yes, all of the above! We're always keen to chat with likeminded people who want to share delicious sourced coffee with their local communicty.
How does your ordering and roasting schedule work?

All our coffee is roasted fresh to order. Our wholesale coffee orders are roasted everyday to ensure fresh and quality are never compromised.
How is your coffee packaged?

We offer 12 oz, 2 lb, and 5 lb bags.
Can I collect my order?

Yes, you can pick your coffee beans up from our roasterie in Vancouver BC.
What equipment do you recommend?

We have great relationship with La Marzocco, and Nuova Simonelli. We use their espresso machines in our cafe and we can confidently recommend to our wholesale customers.
Do you provide technical support for coffee equpiment?

Not to worry, we recommend relaible equipment technicians to provide scheduled servicing and preventative maintenance, and to assist with time sensitive emergency call-outs.
Do you provide samples?

Yes, we do. If there's any reason, we can reach you, we are more than happy to send you samples to test on your current machine.